"Promoting the advancement of local youth through agriculture, industrial education, and recreational activities and exhibits."
RJF Scale
The Ramona Junior Fair will be removing the old scale from the grounds and will be selling it to cover the costs of our new scale. We are asking a price of $250. If you are interested or have questions, please contact Laird Nelson at: grounds@ramonajuniorfair.org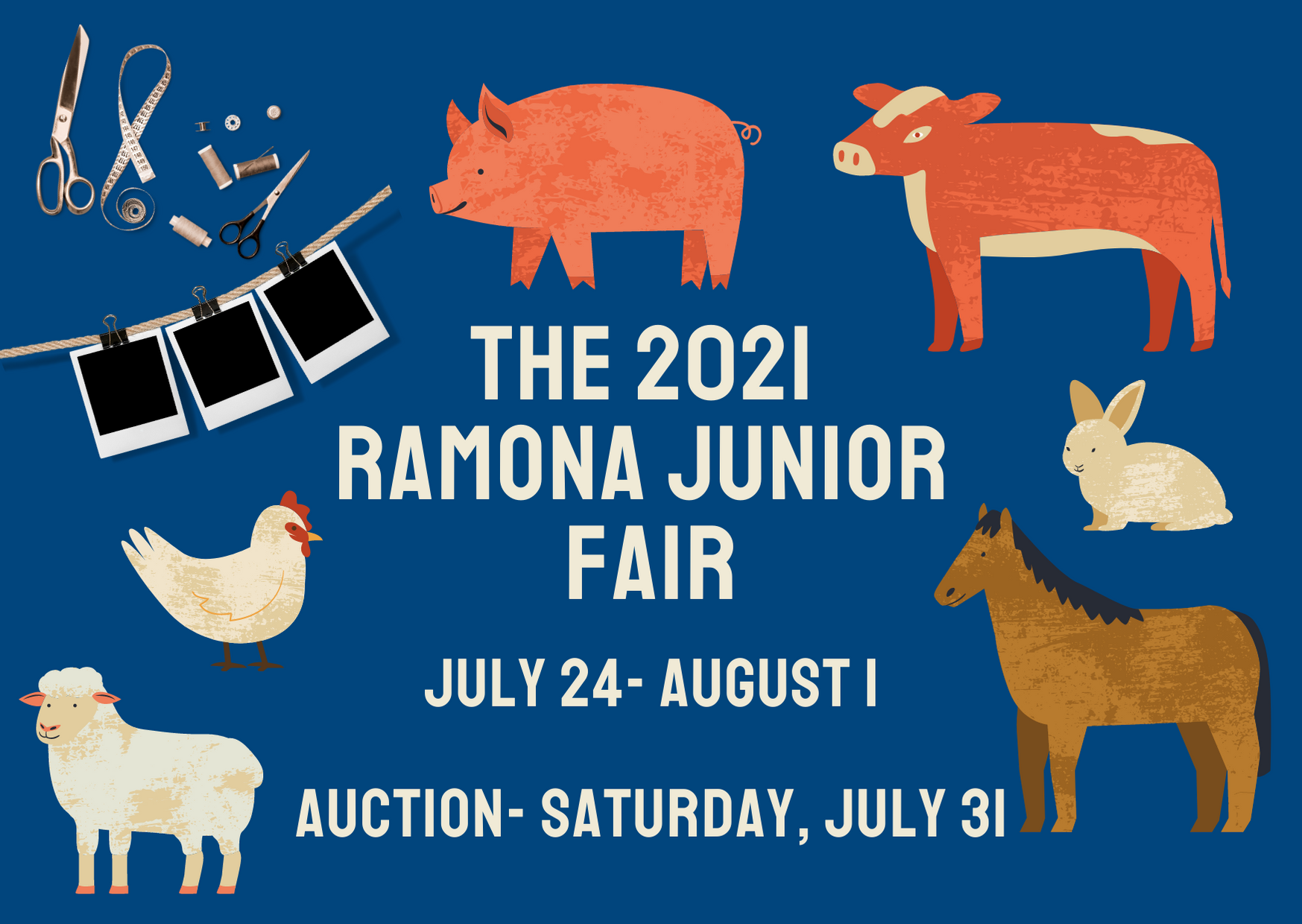 Start of the 50th Annual Ramona Junior Fair!
Welcome to the Ramona Junior Fair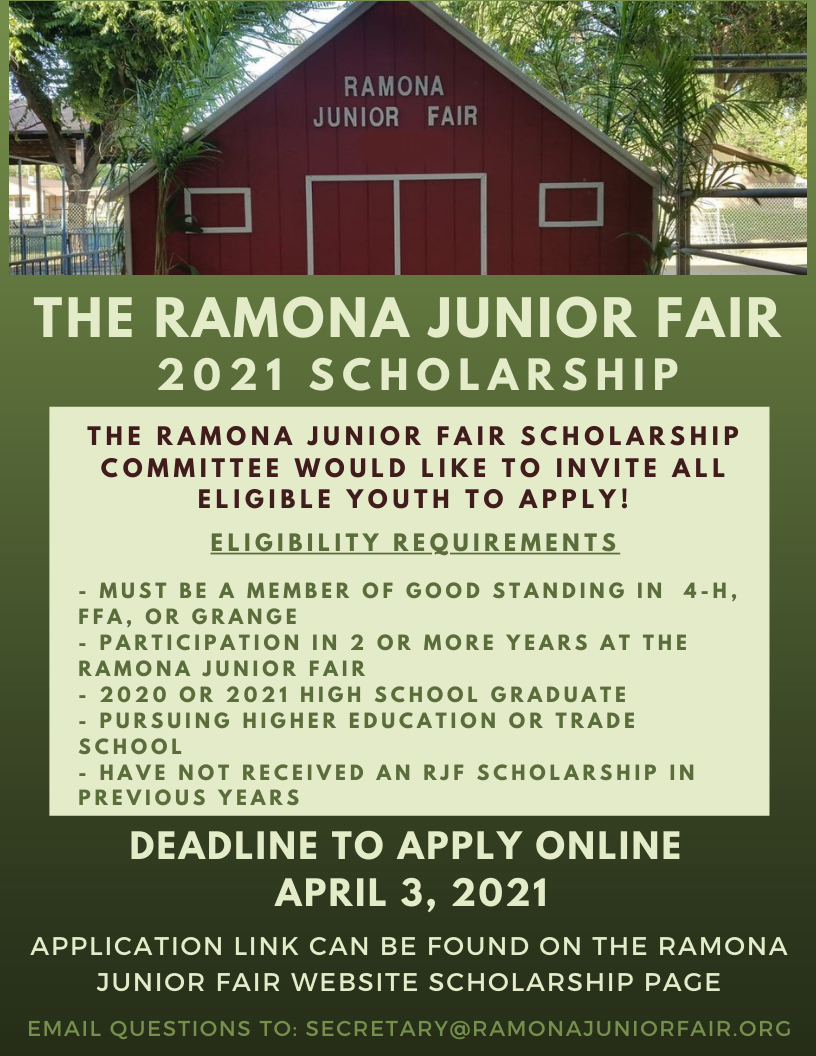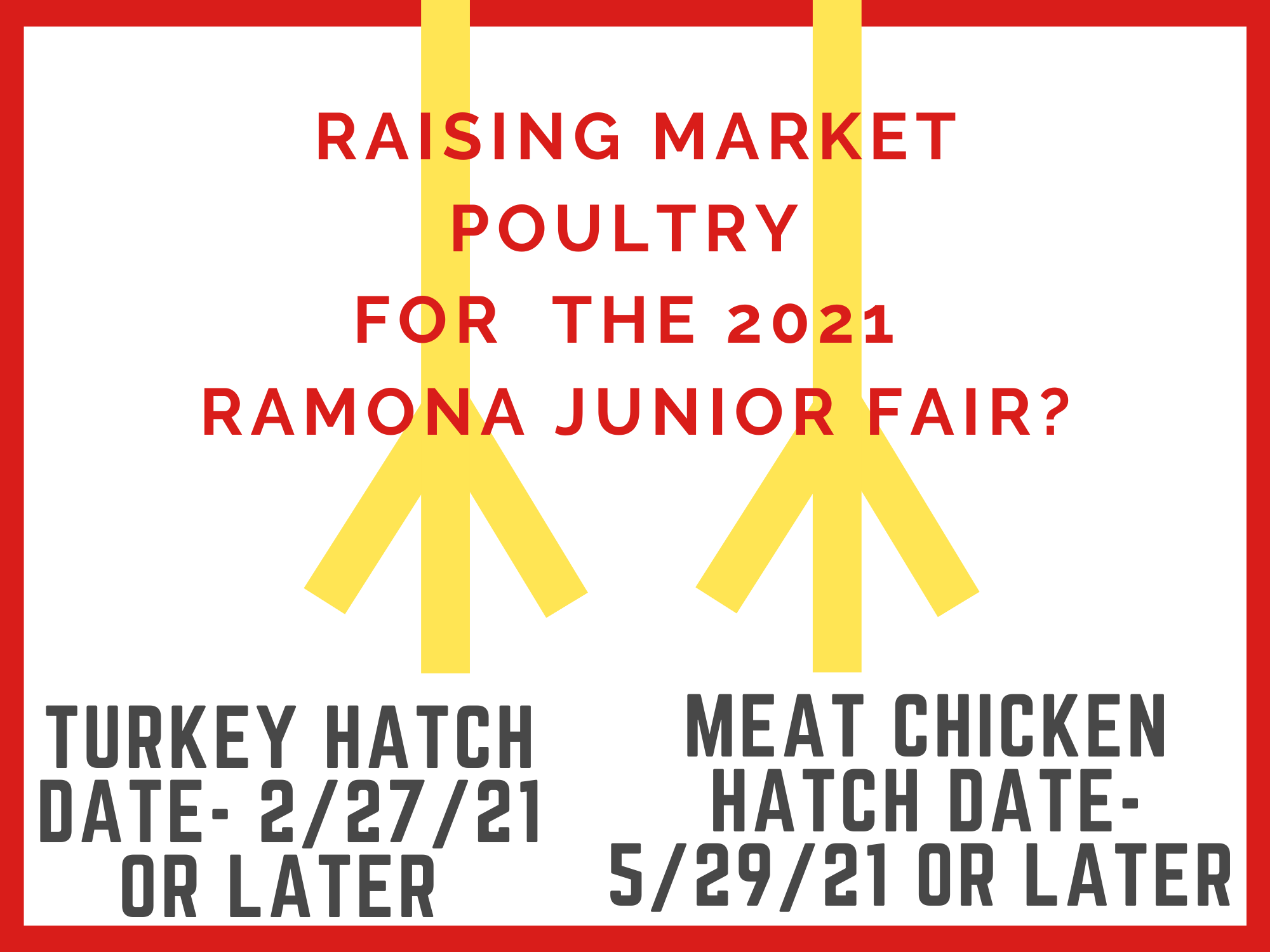 Fair Board Updates
Next Meeting
Monday, April 5, 2021

@ 6:30 PM
Location: TBD
PROPOSED MINUTES FROM- 02/01/2021

(Click Here)

Additional Presentation by Russ Christensen regarding proposed
Hybrid Livestock Auction (Click Here)
ATTENTION:




The March Meeting will mark the first reading of the proposed


Bylaw Changes to be voted on at the meeting on 

April 5, 2021!
Steering Committee Updates
Meetings to be held the
3rd Wednesday of the Month!
Next Meeting
March 17th, 2021
@ 6:30 PM