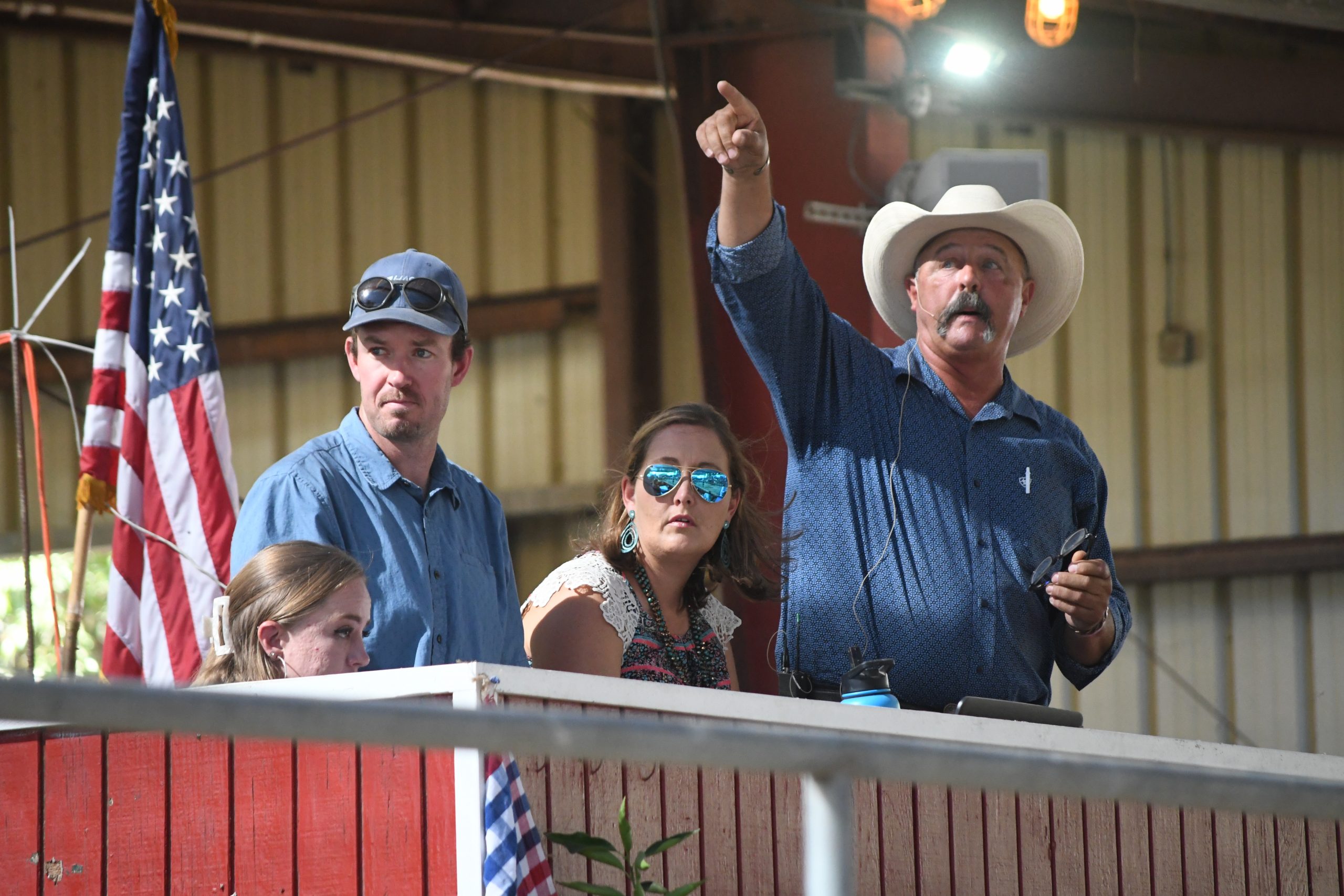 About the Ramona Junior Fair
The fair begins the last week of July and runs through the first week of August with the Livestock Auction being on the first Saturday in August. 4-H, FFA, and Grange youth from throughout San Diego County enter competitions in market and breeding animal divisions, horse, dog, and llama shows, and home economics categories. The livestock auction is an opportunity to support our local youth and our college scholarship fund, as well as to obtain the very best homegrown beef, pork, lamb, goat, rabbit, chicken, and turkey that money can buy.
The Ramona Junior Fair is organized and operated through 100% volunteer efforts.  Leaders from the community and from participating 4-H, FFA and Grange Clubs come together to make this Fair possible.
The Ramona Junior Fair and their supporting events are a throwback to a time that's all but lost in rural America. It's where the 4H, FFA and Grange youth organizations all get together to compete both individually and at the club level on all manner of skills and crafts related to farm life, including animal husbandry, crafts, foods and industrial arts. It also gives exposure to the urban folks of what country life, especially for youth, has for its core values.
The annual pie auction and accompanying BBQ are held every year before the fair. Attending this event is a great way to support the organizations and their scholarship funds as well as get some incredible, at times exotic and always delicious homemade desserts. The BBQ held immediately before the auction features the best BBQ meat, homemade beans, salads, and other delicious items- you won't find finer BBQ fare anywhere at any price!
Each year the Ramona Junior Fair chooses a Fair Theme. 4-H, Grange, and FFA Members are invited to submit artwork that promotes the year's theme and serves as the cover of our Premium and Auction Book covers. In addition, fair events and decor, including Steering Committee Activities, relate to each year's theme.
Some of our past themes:
2022-"Let's Fiesta with the Ramona Junior Fair- Nacho Ordinary Fair"
2021- 50th Anniversary: "50 Years of Fairs, Family, and Fun!"
2020- "Barn in the USA"
2019- "Good Old Country Fair"
2018- "Barn Wars"
2017- "Ramona Junior Fair, It's all Fun and Games!"
2016- 45th Anniversary: "A Look Back at the Fair"
2015- "Get Plugged In to Ramona Junior Fair"
2014- "Under the Big Top With the Livestock"
2013- "Stock Show Safari"
2012- "Livestock Olympics"
2011- "Sew It, Grow It, Show It!"
2010- "Super Heroes, Super Stock"